The Value Creation team aims to boost corporate activities and increase enterprise value. It is one of the initiatives which Cool Japan Fund is currently focusing on. As a fund pursing both policy implications and profitability of investments, Cool Japan Fund provides funding and work to increase enterprise value in partnership with the management and employees of the invested companies at the sites of the invested businesses. We had an interview for three people engaging in value creation activities as specialists. (Information is current as of July 2020)
Koji Matsuda, Senior Director: Joined Cool Japan Fund in April 2019, after working for Accenture's Strategy Group and PwC. Established the Value Creation team and coordinates multiple projects such as EMW and Sentai.

Toyoaki Kobayashi, Vice President: Joined Cool Japan Fund in May 2019, after engaging in Global M&A operations and post-M&A business reforms at Deloitte Tohmatsu Consulting. Brought growth of EMW through changing management system and operations.

Takahiko Kayauchi, Associate: Joined Cool Japan Fund in May 2019, after engaging in growth strategy projects for wide-ranging industries at Monitor Deloitte, Deloitte Tohmatsu Consulting. Took charge of Sentai and other projects.

(* All are members of the investment strategy group at Cool Japan Fund.)
Achieving both the growth of invested companies and policy-based significance
Q. Please describe the activities in value creation and the attributes of the members.

Koji: Our mission is to deliver attractive products and services from Japan to the world through investment. Our role as a Value Creation team is to ensure that the Value Creation Plan ("VCP"), that is, the business growth plan we have been developing with the management of the invested company. We will not end up being a pie in the sky idea, but will actually be implemented. This is a partnership effort with invested companies to achieve both business growth and policy-related significance (global marketing of Japanese sake and anime described later) expected by Cool Japan Fund.
(Reference)the Mission of VC members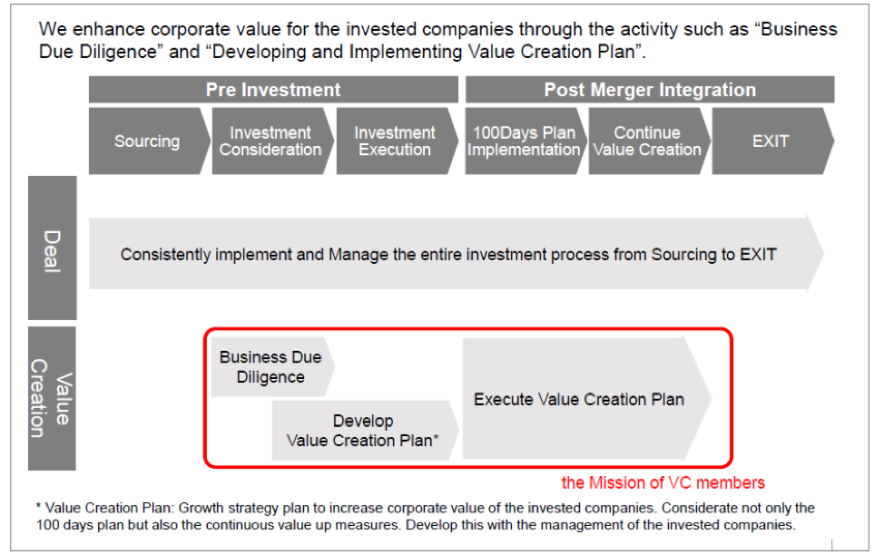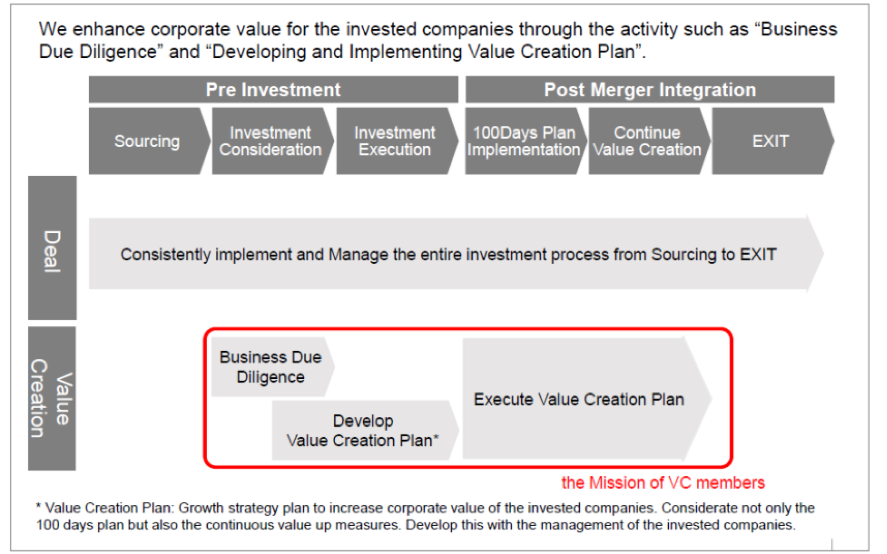 Currently, we have seven members engaging as a member of Value Creation team. Many are from consulting companies, but some of them also has experiences as a M&A advisor and as a member of think tank. The required skill set includes overseas experience as a general rule and a variety of work experience and expertise from each member. For example, Mr. Kobayashi specializes in planning based on consumer market analysis, Mr. Kayauchi is an expert in new businesses development, and another member has been working on digital transformation for years.

In addition to the VC team members, Cool Japan Fund has members engaging in deal operations, who consistently implement and manage the entire investment process, from sourcing to exit. Other members include a specialist team that builds and maintains networks with local governments, regional banks, JETRO, and other organizations. Each plays a unique role, but we all work together.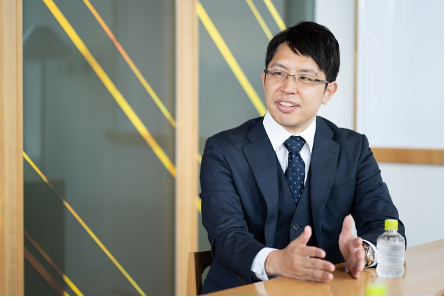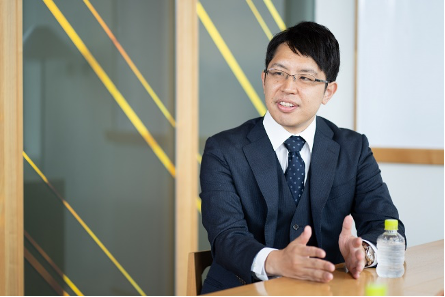 Q. Please describe some of the specific projects in which you are engaged.

Toyoaki: I am in charge of a company called EMW, which imports mostly wine as an importer and wholesaler in China. The company already had strong networks with local first-class luxury hotels and restaurants for a long time when we contacted as a first time. We determined that its branding know-how and existing markets developed through the wine business would play an important role in achieving our goal of effectively disseminating Japanese sake and creating brand value in China, and we decided to invest in this company. Japanese sake is often consumed at bars and Japanese restaurants in China, but we aim to distribute sake to a wider variety of people to drink it at foreign-owned hotels and in local people's restaurants.

I am responsible for financial performance management, organizational reforms, and starting sake business and make growth of EMW business. I have a policy. Every time I work with our investee company, I start by immersing myself in the industry and loving their products. In this business, I have acquired some worldwide qualifications related of Japanese sake to deepen my understanding. I believe pursuing just financial growth is not enough to bring real business growth and to achieve Value Creation. I first gain an accurate understanding of the product and market and then consider the business.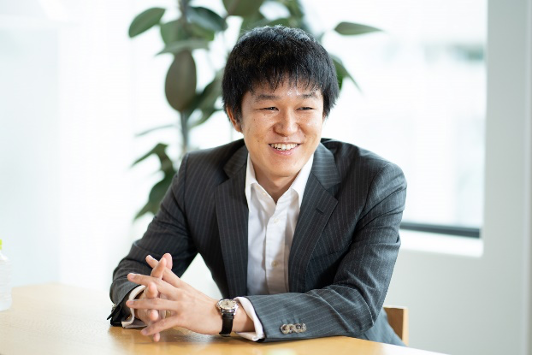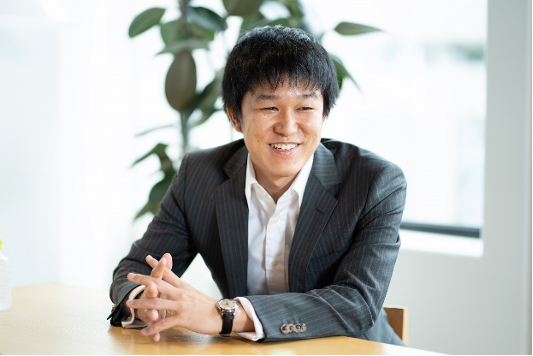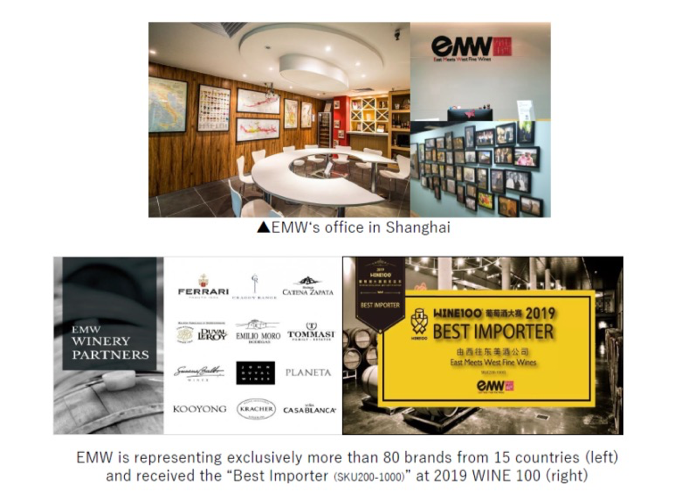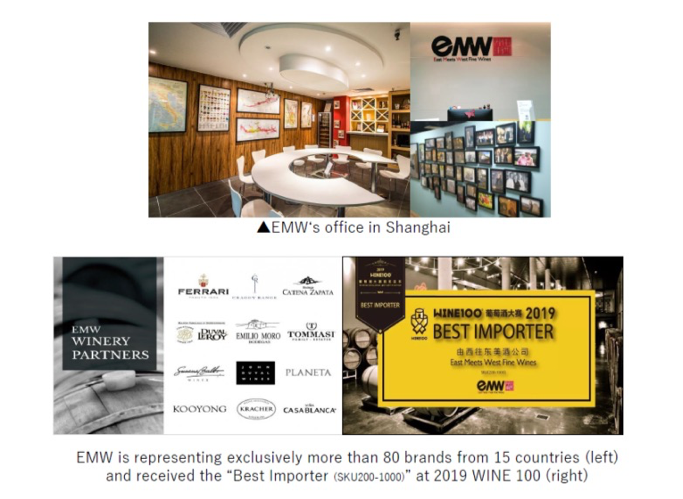 Takahiko: I am in charge of a company called Sentai, which operates a licensing business for anime in North America. The company directly buys licenses for anime, adds subtitles and dubbing, manufactures and sells DVDs and related merchandise, and distributes online videos. Americans who are big fans of anime operate the business while always considering what fellow American anime fans would like, so this is really a business with a local perspective. In terms of policy-related significance, we provided them with funding to properly spread anime in North America.

Our role is to provide support that will help achieve the goal. I have been involved in a wide range of tasks, such as introducing our portfolio companies and Japanese content creators or providers to Sentai, coordinating collaborative projects, and helping to enhance the overall management of Sentai. Now, the COVID-19 pandemic is impacting the content industry around the world. We are analyzing its impact and considering corporate strategy for Sentai's future.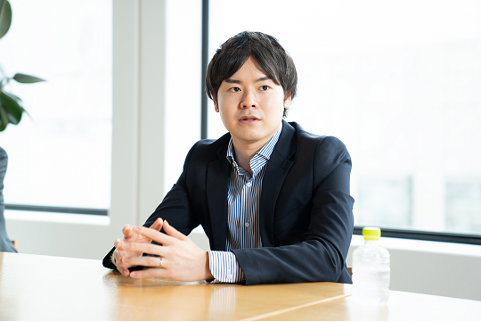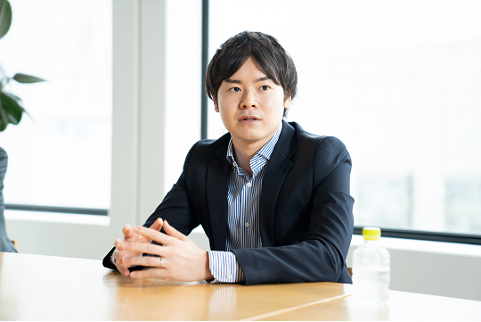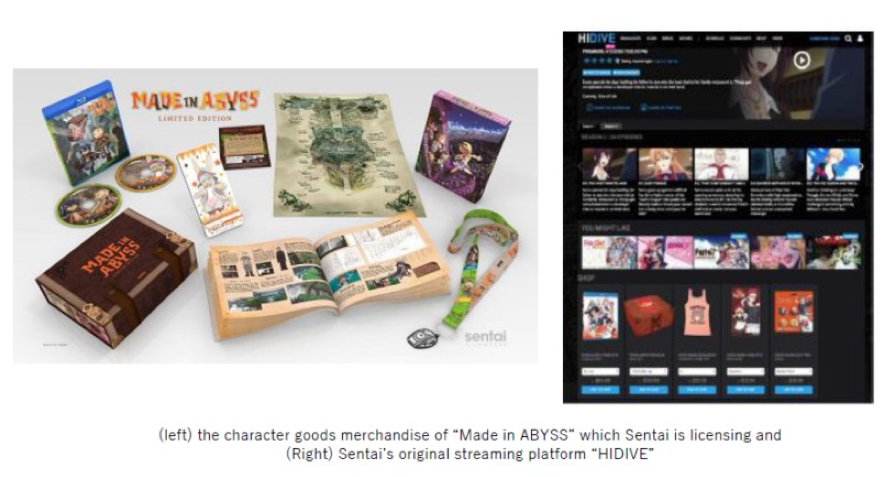 Becoming a true partner of an overseas invested company
Q. Please describe what you pay attention to when you are trying to build a relationship with an invested company.

Koji: We focus on what the company wants to do and what we want them to do. When developing the VCP, we closely communicate with the management of the invested company to prepare for both from the stage of considering an investment. If the directions of the vision of the two companies are critically different at this stage, we will not proceed to the investment. We make sure that the partner adequately understands that policy-based significance is important to us before they accept our investment. In this way, the vision between the invested company's management and us will not weaken after we enter the implementation phase of the investment.

Toyoaki: Not only the management members, but I consider it also important that the company's members recognize us as the same teammates. EMW's members were wine lovers and some of them were not familiar with Japanese sake. I traveled to China many times in order to build up their interest on Sake, and I communicated with EMW members and explained its appeal and the benefits of embarking on the new venture with us.
I understand that "No matter how hard I try, I cannot have positive discussion with EMW members if I am not trusted, so I try to have lunch and dinner every day and have communications with them and discussed the future for EMW. This brought us to the next step and let us work together to boost of Japanese Sake and other EMW's business together.

Takahiko: When I joined Sentai project, I felt communication was difficult due to the long physical distance and time difference between Houston and Japan, and I was unable to build an understanding of the company and industry. I visited to Houston many times, watched all of Sentai's popular anime films, and spoke to people in the local anime industry to deepen my knowledge. While I was there, I was working at the side of the company's founder and CEO or CFO all the time, similar to their secretary, for two weeks and I would join discussions when visitors from Japanese companies came. While doing this, I felt that a sense of unity was slowly developing among us.
Q. When did you feel that you had become a true partner of the invested company?

Takahiko: As the nature of content business, the players often face uncertainty about whether the contents will be successful. In that situation, they thanked me when I quantified and visualized the company's business performance. The founder already had a strong connection with the anime industry in Japan, but he was happy when he met people that he could not have met without our intermediation. I visited there four times (a total of about two months) in six months after I joined the project, and I felt that the employees are becoming friendly to me and CJF. When the founder and CEO asked me if I could live in Houston, I felt that they recognized me as one of their own and was really happy.

Toyoaki: When I first began working with EMW, most of my proposals was objected by EMW members. I proposed new business plan and performance indicators for EMW but it was difficult for us to corporate together from the first day. Even so, a trust relationship developed in the subsequent six months while I carried out daily business activities with the members of EMW, such as making a list of new potential client companies together, accompanying them on sales activities, and preparing internal management information until late at night. Then we, EMW members and I, have mutually understood that our goals are same. Then we became to be able to have constructive discussion for EMW's growth.
This mutually understanding and discussion for future grows helped us to work together for the growth of EMW. We have trusted relation now so even though we face difficulties we are happy to work together to achieve our goal. Now all EMW members like Japanese sake. The sales staff are voluntarily taking a course on Japanese sake and learning about it. They share the appeal of sake with local restaurants and retailers.
An ability to invest from a medium- to long-term perspective and to take time to increase the number of local employees who would love Japanese products and walk around telling people how attractive Japanese products are, like an ambassador, are Cool Japan Fund's unique advantages.

Koji: I watch them in China and always get a sense of how much Mr. Kobayashi is beloved by EMW's employees. (laughs) We cannot always establish perfect communication when we have language and cultural barriers, but they have come to listen to us more patiently than before. In the fund industry, the fund side in some cases draws up a strategy that is not feasible for the invested company to implement and makes it difficult to build a trust relationship. At Cool Japan Fund, members with extensive experience in supporting implementation develop strategies focusing on implementation and complete it at the overseas invested companies. While aspects that become the basis of business, such as laws and regulations, business practices and religion, vary significantly in different regions, we ensure that our jobs are completed even in a difficult environment. There are hardships, but we believe that human resources who are capable of building a trust relationship with an invested company while establishing thorough cross-cultural communication are valuable.
(To be continued)