The "EMW" group is one of the leading wine wholesalers in China, including Hong Kong and Macau. Currently, it has exclusive sales agreements with 80 wineries in 15 countries all over the world and distributes wines through a customer network of over 3,500 clients centered on luxury hotels and restaurants in more than 150 cities across China.

In June 2019, Cool Japan Fund acquired stock in EMW. Together with the company's management and employees, it took up the challenge to widely deliver Japanese sake to the Chinese market by adding sake products as a lineup to EMW's sales and distribution platform.

This time, we were able to interview Mr. Knight Hu, EMW's Sake representative based in its Shanghai office, who struggling to import sake products from Japan and promote sales to various regions of China. We asked him about his daily work and his thoughts on sake and how Chinese people react to sake. (Information is current as of November 2020.)
Sake that I Studied in Breweries Around Japan Became My Lifelong Job
Q. What is your daily job like as a representative in charge of sake products at EMW?

I mainly have three tasks. The first is to communicate directly with Japanese sake breweries in Japanese and import excellent sake brands for us. The second is to make wholesale sales to EMW's existing customers, such as luxury hotels, restaurants and retail stores across the country, and to sell through EC while working together with EMW sales representatives in each office in Shanghai, Beijing, Shenzhen, Guangzhou, Chengdu, Chongqing, Hong Kong and Macau.

The third is education. In wine, this is one of EMW's strengths. Specifically, we hold not only product explanation events for our customers, but also education programs for general consumers. We also do these with sake. For instance, we train Chinese sake experts in partnership with The Sake Sommelier Academy (SSA) in London. We would like to help our customers, such as luxury hotels and restaurants, who have never had the chance to understand how it is made, the various types and how to drink sake in order to broaden the base of the sake consumer market.

I'm the person responsible for the sales and importation of sake products, and I need to work in collaboration with each representative in charge of sales, events and education. I have to say that some of them are not familiar with sake because EMW has been mainly dealing with wine. That's why I'm training internally. I often visit each office to explain sake and sometimes visit our customers together with representatives so that they can learn how to sell it on site.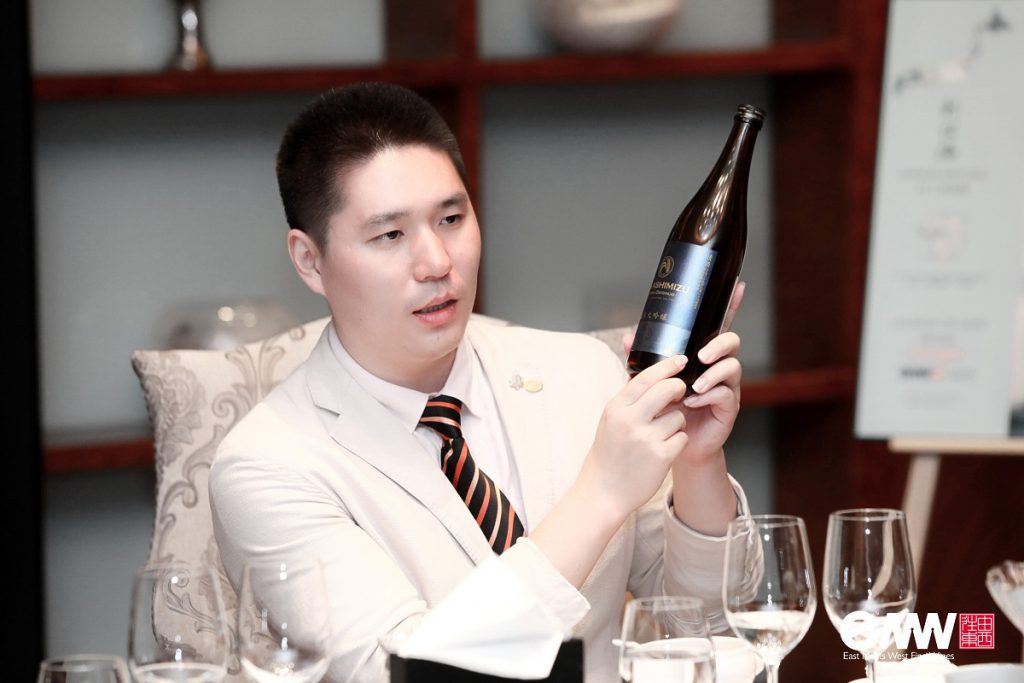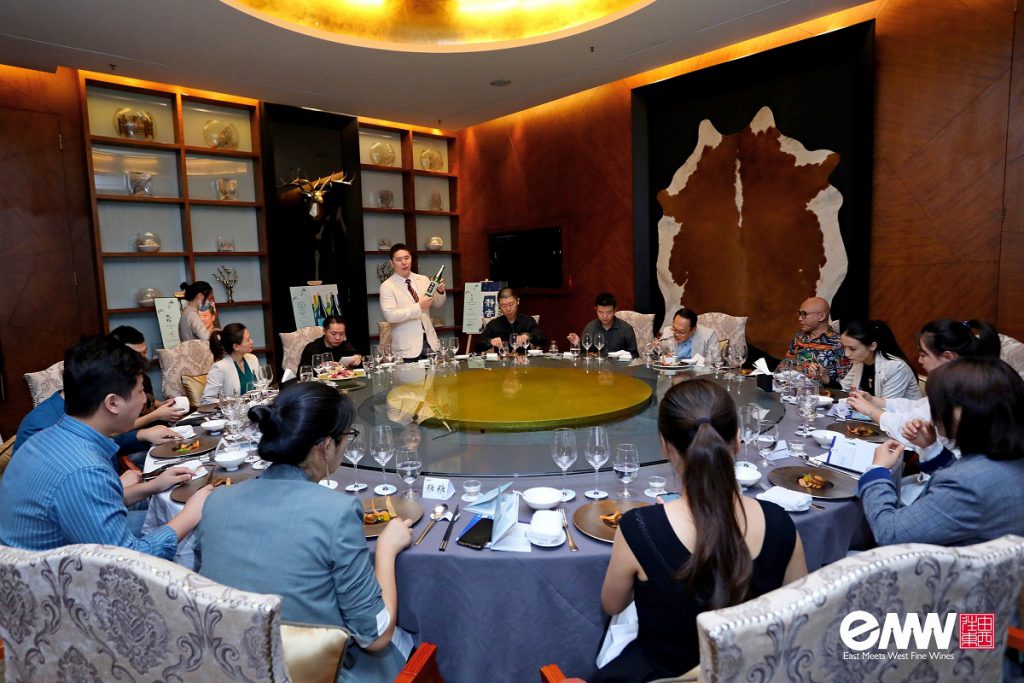 Q. You are fluent in Japanese and seem to have considerable knowledge about sake. How and where did you learn?

I was born here in Shanghai and became a bartender at a five-star hotel. This gave me opportunities to come into contact with various kinds of alcohol, but one day, I happened to have the chance to taste Japanese sake. It was very impressive. It was about ten years ago, when accurate knowledge of sake there was not available in the market nor online.

Therefore, in 2014, I started to work for a specialist trading company partly dealing in Japanese sake and shochu so that I could study sake. The more I got to know, the more my interest grew. In 2016, I finally gained the qualifications of sake sommelier and lecturer from SSI International after staying in Japan for a month and visiting sake breweries across the country. I learned Japanese from not only Japanese staff when working in the hotel, but also my favorite computer games (smile). Since 2019, I have been working for EMW as a representative in charge of sake. Sake will be my lifelong job because I really love it.
The Deliciousness of Sake that Chinese People Who Are Familiar with Rice Can Easily Understand
Q. Currently, how do Chinese people accept Japanese sake?

Chinese people whose staple food is rice soon realize how tasty sake is because they are familiar with the tender taste, sweetness and smell of rice. They also say that it will not be too hard the following day even if they drink too much. I have heard that two Chinese women emptied two 1.8 L bottles of sake together. To be honest, I personally think it is easier to accept than wine in terms of constitution.

However, sake used to be something to drink only in Japanese restaurants and there were just a few importers. We saw well-known sake brands such as Gekkeikan and Syochikubai in supermarkets, but there were not many brands available. Personally speaking, It has been about four years since Chinese people started to drink various brands of sake. Right now, we can see many brands in luxury restaurants and supermarket for imported goods. Also, there has been a recent surge of tourists to Japan who came back to China with excellent sake products they found in Japan.

Currently, we are trying to have more restaurants deal in sake products, especially for Chinese and Western cuisines. Just last week, a Sichuan restaurant in Chengdu contacted us to start dealing in sake. This was triggered by our pairing dinner event in Chengdu. The restaurant's representative who attended the event soon recognized that sake is surprisingly suitable for spicy Sichuan cuisines. After all, everybody notices after drinking, but before, they didn't have such opportunities.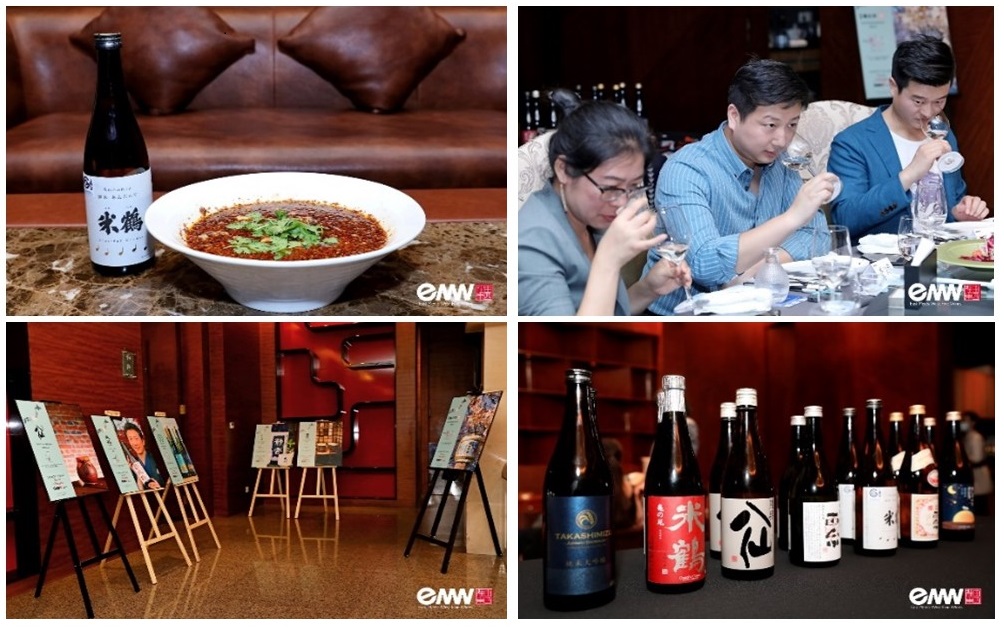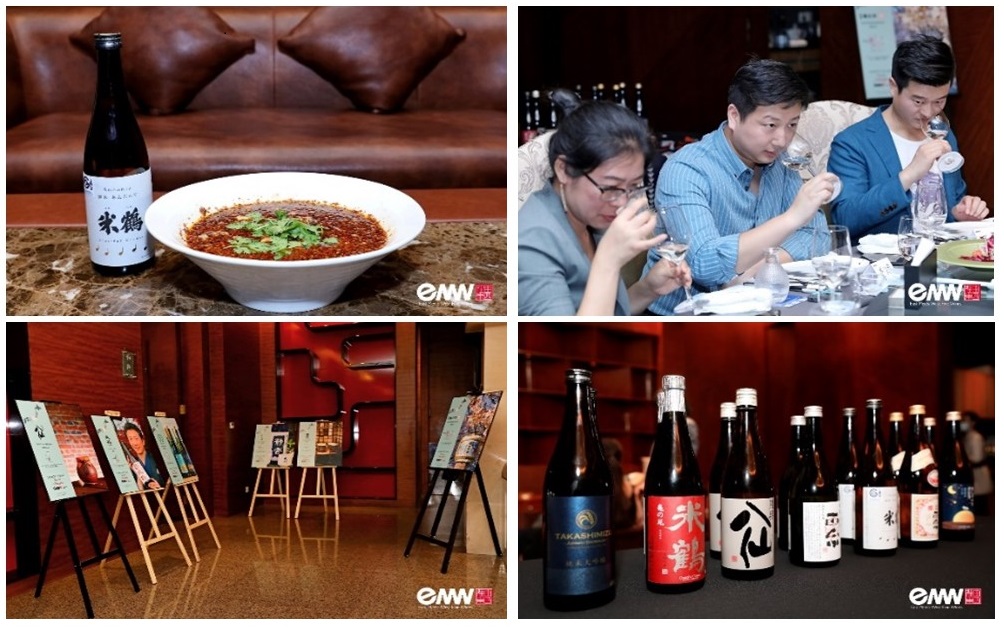 In the Coming Era, Chinese People Will Demand Various Sake Brands
Q. Now that sake is more popular in China, how is sake positioned in EMW's growth strategy?

The next few years will be very important for sake to expand into the Chinese market. We Chinese experienced the first sake boom in 1990, but people did not know much about sake and tried any imported ones. Now that the boom has passed, we are facing the second boom. Chinese people see a lot of sake brands now in the market and have become familiar with them. The people who actually visited Japan are at the center of the boom. In the coming new era, I think Chinese people will demand more various kinds of sake.

Because of this, sake is one of the most important projects for EMW. All management and employees are on the same page and regard it as a surely growing and therefore important market. Materials for critical board meetings contain considerable parts of the market and strategies on sake for management to discuss seriously.
Q. EMW has started dealing in 23 products from 6 brands — Sakuramasamune, Rikyubai, Gekkeikan, Yonezuru, Takashimizu and Mutsuhassen — this September. Why did you start with those?

Sake is a discretionary item, so each person has different tastes. We selected those so that we can create a balance for people to freely choose from depending on their preference. For instance, Sakuramasamune from Hyogo prefecture tastes so traditional that experienced sake drinkers love it more than beginners do. On the other hand, Mutsuhassen from Aomori prefecture is easily accepted by beginners because of its fruity and fresh taste. Especially among wine lovers, products made from wine yeast have become popular.

In the meanwhile, we chose some products with relatively low alcohol degrees. This is for those who are reluctant due to the higher alcohol content of sake, which is 15 degrees. We would like them to expand their enjoyable range of sake after getting familiar with the characteristics of its taste with 12 or 13 degree products.

Moreover, each region has different tastes. For instance, the people in Sichuan are more likely to want fruity tastes because they eat spicy cuisine, while the people in the northern part of China like Beijing soon accept dry flavors because they eat strong and salty cuisine. On the other hand, the people in humid cities such as Guangzhou, Hong Kong and Macau like cold and fresh sake. In that sense, we always work with the representatives at each EMW office to decide which sake to sell while considering people's taste by region. In the past, many Japanese people might have the impression that "Chinese people only drink Daiginjo," but today in China, I think it is better to have a variety of sake.
In part Ⅱ, we will report not only on the reaction of Chinese people at the product explanation events held by EMW in each region, but also how they cooperate with Cool Japan Fund and what Mr. Knight's future goals are.