The NY-based fashion brand M.M.LaFleur, which was founded by two Japanese women in 2013, provides US women with sophisticated clothing that ensures comfort for work and leisure. M.M.LaFleur is a D2C* brand providing functional, high-quality merchandise that can be washed at home and has high stretchability. The brand has been uniquely positioned in the US fashion market.
(*D2C: Direct to Consumer. A business model supplying merchandise directly to consumers without a middleman. )

M.M.LaFleur utilizes materials and textiles produced in Japan. In October 2019, Cool Japan Fund invested in M.M.LaFleur to widely communicate the allure of fashion based on Japanese technology and textiles to women in the U.S. and help increase transactions with fabric and material manufacturers in Japan (click here to read the press release). Since then, we have helped them connect with textile manufacturers around Japan.

Through this process, M.M.LaFleur found Yonetomi Seni Co., Ltd., a long-established knit manufacturer from Yamagata prefecture in Japan. The brand has released jackets using their knit textile this February.

We interviewed Miyako Nakamura, the co-founder and Chief Creative Officer at M.M.LaFleur, who is responsible for their creative direction, and Ken Oe, the CEO of Yonetomi Seni Co., Ltd. in conversation with one another. They talked about difficulties in product development, the charm of Japanese materials and textiles, and the future of the fashion industry. (Content is as of January 2021)
Q. How did you begin collaborating?

Miyako: We had looked for a textile manufacturer with their own technology that was capable of developing the materials specific to Japan for a while. Cool Japan Fund introduced us to Yonetomi Seni, thinking that they might be a match for the concept of our jardigan* product. When I saw the samples at the Yonetomi Seni showroom in Tokyo, I got a great first impression. They obviously were very special. Then, I asked Cool Japan Fund if they could help us establish a collaboration with them.
(*an original M.M.LaFleur merchandise category, which is the cross between a jacket and a cardigan and is characterized by its stretchiness and wrinkle resistance.)

Ken: I already knew about M.M.LaFleur, having read the news about Cool Japan Fund's investment in them. My interest in being an OEM for overseas brands predated that, but it was difficult for us, because only one of about 60 employees could speak English. So, when I received the offer, I thought it would be a perfect start for us. We would be able to consult with the Cool Japan Fund if there were any problems. Additionally, it was reassuring for us that the person running the brand was Japanese.

Miyako: Knit goods are the identity of Yonetomi Seni. There are significant production challenges in that product category. The jardigan is now one of our best-selling products, but it was very hard for us to create it. It was great that Yonetomi Seni specializes in knits, and we believed without a doubt that the resulting products would be comfortable for American women, our target.

Q. What difficulties were there in commercialization?

Ken: It was necessary to check the knit tweed textile with the brand many times because of the complicated color tone. It would have been very quick if they could have come to our factory in Yamagata. However, this is difficult for overseas brands. Instead, we sent them e-mails and samples so that they would really be able to check them. It took a really long time. M.M.LaFleur's designer in NY was working from home due to the pandemic, which was one reason for the delay.

Miyako: I really wanted to visit the manufacturing site. We have to talk about very detailed and subtle things in the creation process. It is hard to know what is possible and what is impossible if the partner is not physically close. In the case of Yonetomi Seni, it is especially difficult, because they combine multiple threads of different colors to produce their knit, while ordinary knits are made using one or two threads. In our industry, when technicians and designers work closely, they are able to understand each other. However, we were physically apart from each other, and worse, the time difference and the language barrier hindered the progress.

Ken: That's right. Sometimes we put too much importance on things that M.M.LaFleur told us by e-mail, even though it did not mean very much for them in reality. We were not familiar with each other and had no idea of what the other really meant. After familiarizing ourselves with each other, we began communicating more efficiently. At first, there may have been a large psychological barrier between us, bigger than the physical distance and language barrier.

Miyako: In this sense, it was very helpful that Cool Japan Fund supported and worked with us, because they had a good knowledge of Japanese makers. Without them, we might not have met Yonetomi Seni, as we are based in NY. Connecting overseas brands to excellent Japanese makers is meaningful.

Ken: I think many Japanese makers want to work with overseas brands. However, they have no idea of what to do first. It is very hard for them to start unless they are very determined. If you overcome the first big block and move forward step by step, even slowly, it will lead to significant progress in the future. This applies to everything. In this way, we were given a good opportunity.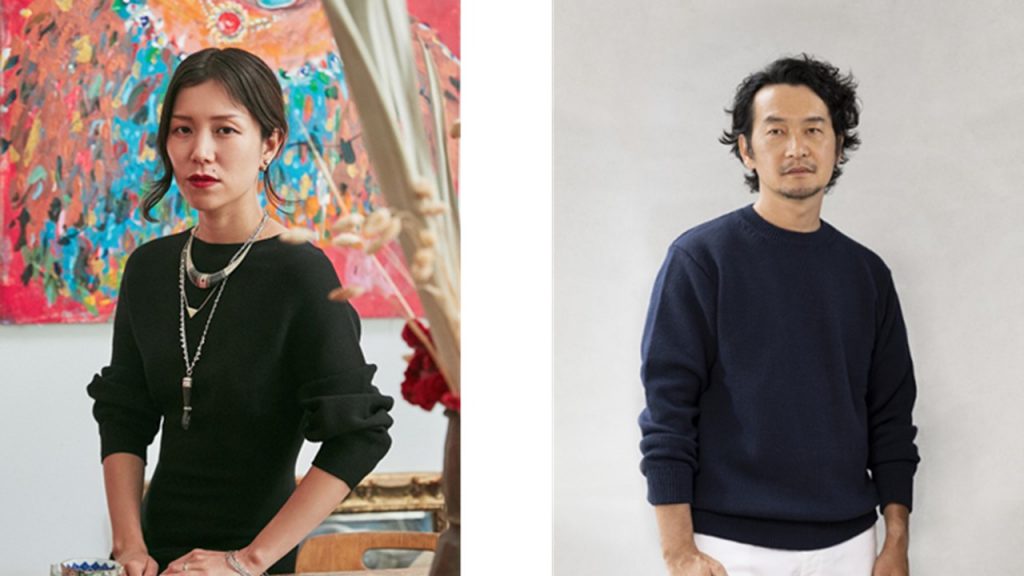 Q. What do other countries think about Japanese materials and textiles? What are the challenges Japanese makers facein overseas expansion?

Miyako: The entire world trusts Japanese people and manufacturing. Working for years as a designer in the U.S, I did not experience any disadvantages because I was Japanese, only advantages. I always find Japanese products are well made. Japanese businesses never sell anything that is unfinished, while overseas manufacturers don't mind an unfinished part as long as the products are beautifully finished. In terms of artistic superiority, however, Japanese merchandise has limitations because the Japanese put such great emphasis on certainty and safety. For example, sometimes I find the products made in Italy have superior colors. In spite of this, Yonetomi Seni uses colors freely, which I found new.

Ken: Though the technique of using multiple threads for knitting existed, our factory had not paid attention to it. We have modified our colors since I joined the company. Having tried extremely loud colors at times and low-key colors at other times, we naturally reached neutral colors. It seems that people working at textile factories have not communicated much about the wonderful clothes that can be made with their materials, even though they are excellently skilled. Recently, many factory brands have emerged. The industry has changed a lot.

Miyako: I totally agree with you. Essentially, Japanese factories need the ability to communicate. When I talk to excellently skilled staff of factories in Japan, sometimes I wish they could present information in ways that enable us to imagine the final form of the products. Then, their products would be more appealing. If a factory lacks this expertise, they can employ external professionals. Today, you can use social media. You can convey the reliability of your manufacturing and the excellence your products display, even without an elaborate presentation. The location of factories does not matter very much because it is easy to connect with others through the internet. If a previously unrecognized manufacturer creates a high-quality product and people around the world can see it, the manufacturer can become famous. This will happen more frequently in the future. Things like this seldom happen in Japan, as of yet. I look forward to it very much.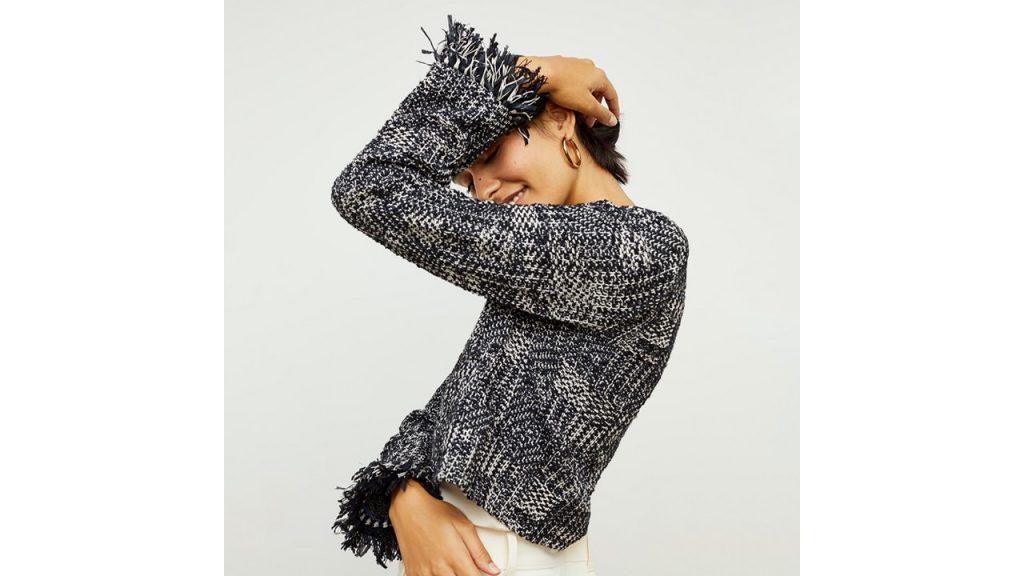 <Related Articles>
・《A Case of Business Matching》Devising Novelty from Tradition-Yonetomi Seni Communicates Japanese Manufacturing to the World
・《A Conversation》"M.M.LaFleur", the NY Fashion Brand× "Yonetomi Seni", the Japanese Traditional Knit Maker (PartⅡ)