In January 2021, Mr. John Ledford, the CEO of Sentai Holdings, LLC. (hereinafter, "Sentai"), in which Cool Japan Fund holds a stake, was interviewed online from the United States at the Anime Business Partners Forum 2020. Hosted by the Association of Japanese Animations, the primary goal of this event is presenting the latest trends in the anime industry and examples of them, to stimulate matchmaking within the anime business. It attracted a large number of people from the anime industry.

Here, we report the content of Mr. Ledford's interview. We also share information about Sentai's business and its collaboration with Cool Japan Fund.
What is Sentai?
The Sentai is engaged in the business of licensing Japanese anime titles in North America. It leverages multiple revenue streams including subscription-based Internet streaming services via internal and external platforms, home video and packaged media sales, cable TV SVOD distribution, character goods and branded merchandise, B2B content licensing, and a direct-to-consumer e-commerce platform. Its strength is that it can carry out the entire process including planning, production localization and promotion in one stop. Since its founding in 2008, Sentai has established itself as a major force in the industry, having licensed over 700 titles of Japanese anime.

Mr. John Ledford, the founder and CEO of Sentai, has been involved in businesses related to Japanese anime for nearly 30 years, including his activities at its predecessor company. He is a pioneer, having been the driving force behind multiple anime hits in the North American market including the Neon Genesis Evangelion series, DanMachi (IsIt Wrong to Try to Pick Up Girls in a Dungeon?), and Made in Abyss. He has a deep understanding and affection for Japanese animation works and the industry, and in response to the 2019 animation production company Kyoto Animation fire, he started a crowdfunding for donations by saying that "Kyoani gave us dreams, influences, and fun through numerous works."

Based on his many years of experience, he has succeeded in forming a community of core Japanese anime fans in North America, and is able to provide insightful fan-oriented services, for instance, localization by valuing the meanings of Japanese lines and production of collector-friendly premium box sets that include exclusive must-have items. The interaction via social media sites and promotional events are also what he is good at.

In August 2019, Cool Japan Fund invested in Sentai, aiming to expand the market for Japanese anime in North America. (Click here to read the press release) In recent situation of the increase of demand for anime with the background of expansion of the streaming service market, Sentai is an increasingly valuable partner for the Japanese anime industry not only to sell the distribution rights but also to promote overseas expansion including secondary use after carefully nurturing the works for local anime fans.
Collaborations between Sentai and Cool Japan Fund
It has been more than a year and a half since Cool Japan Fund invested in Sentai. The two companies have collaborated on the following. The two companies will continue to work together on further initiatives and expand the market for Japanese anime in North America.

The development of Sentai's business efficiency
 ▶Visualization and analysis of Sentai's business and financial conditions
 ▶Optimization of inventory and costs based on the above analysis

Collaboration between Sentai and Cool Japan Fund's portfolio companies
 ▶Promotions targeting overseas markets in collaboration with Tokyo Otaku Mode, which is engaged in the sale of goods related to Japanese pop culture through E-commerce

Collaborations involving Sentai and an anime business operator to which Cool Japan Fund is connected
 ▶Embedding Hidive.com (the Sentai anime streaming service) links into MyAnime List, a community website specialized in Japanese anime and manga
 ▶The interview at the Anime Business Partners Forum 2020 that is reported here, and other collaborations etc.
Content of the speech at the Anime Business Partners Forum 2020
In January 2021, Mr. John Ledford was interviewed at the Anime Business Partners Forum 2020. The content of the interview is as follows. (Information provided in the interview is as of January 2021. The following is an edited summary of the interview.)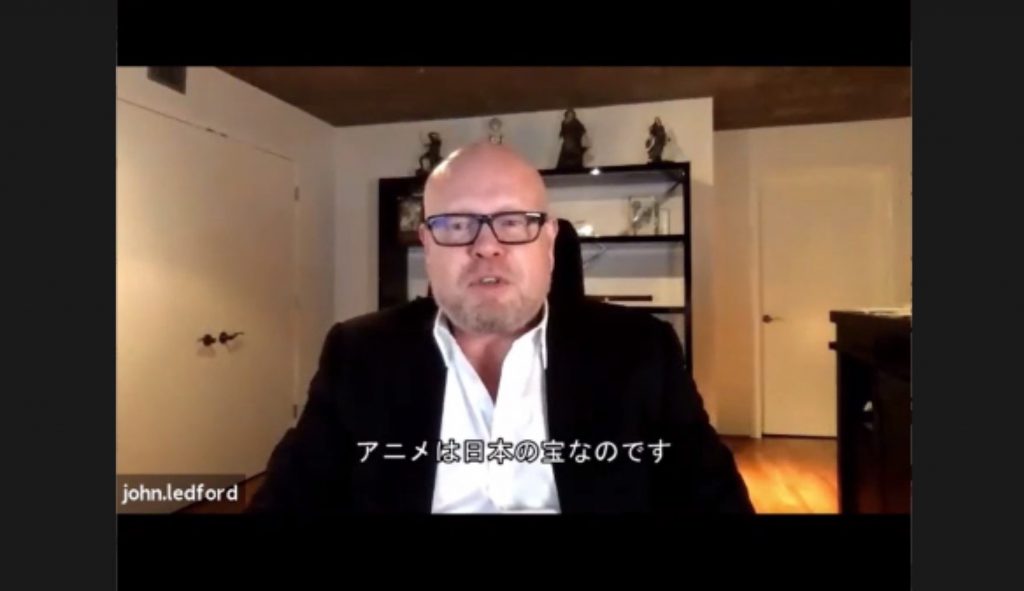 Q. How has Japanese animation been accepted in the US?

Anime started back in the 1970s with "Battle of the Planets." And under the title Speed Racer, Mach GoGoGo, which was also released in the same period, was loved in the US. Since then, animation has been growing generationally every decade. In the 1980s, we saw the advent of VHS tapes, which allowed home video business to start, and titles like Robotech, Voltron, and Transformers helped anime's audience grow. In the 1990s, fans were introduced to such titles like Bubblegum Crisis, My Neighbor Totoro, Battle Angel, Evangelion, Sailor Moon, Hello Kitty, and Dragon Ball Z. By the turn of the millennium, the market had grown from a mostly male audience to near 50-50 male female. The year 2000 to 2010 saw an increase in viewers of anime channels. The recent advent of streaming services opened up a whole new audience to fandom, where it has grown beyond many people's wildest expectations.
Q. How has COVID-19 changed the way you enjoy anime in the US?

COVID-19 has presented different challenges and different opportunities for the anime industry. While the foot traffic for brick-and-mortar stores decreased, sales increased on e-commerce sites. Many anime that were scheduled for theatrical release were postponed. However, some titles achieved success as pay-per-view releases on streaming platforms. Hidive.com, which is a specific streaming service from Sentai, has also seen phenomenal growth since the outbreak of COVID-19. With many people staying at home under lockdown, or staying at home just for safety, the best way to watch anime now is to go to be through streaming television and home video. Streaming is leading the anime market, and its growth has been phenomenal for us. We believe that streaming will be the way to go for the future for anime.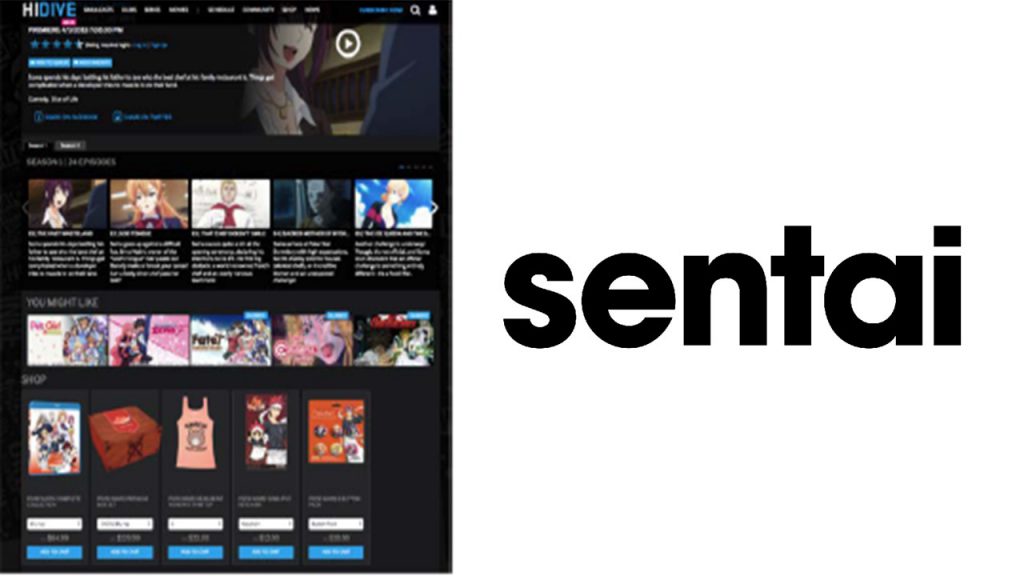 Q. How do you think demand for Japanese animation in the US will change due to COVID-19?

I think the demand for anime will always increase. I've seen this since I've been in the business almost 30 years now. The anime market grows with a new group of fans coming into the market every several years. And recent streaming platforms have opened up a lot of doors and allowed a lot of people to watch anime or get a taste of anime that normally they wouldn't. They wouldn't buy an anime Blu-ray. But if they happen to see an anime on a streaming platform, they might give that a try. And we've heard a lot of customer converts have come from that type of situation.
Q. Do you think that streaming initiatives will continue even after COVID-19?

As long as COVID is in effect, I believe that the streaming service market is going to continue to grow. And as long as the market keeps growing, people will continue to find anime. I read an article recently in one of the trade magazines that Netflix, one of the largest streaming service providers in the world, has said that anime is one of its best categories. Many companies including NBC(*1) have entered the streaming market, and we've licensed anime to them. HBO Max(*2) is also focusing on anime. More and more players will enter the market, which is good for licensors like us, as well as for the creators and sellers of anime. At Sentai, we will continue to expand our streaming platforms in Central and South America and the English world in Europe. We also have plans to expand into the Middle East and North African countries in 2022.

(*1) NBC: One of the largest TV networks in the United States
(*2) HBO Max: A streaming service that launched in 2020 provided by WarnerMedia, a US mass media and entertainment conglomerate
Q. How will TV broadcasting and the theatrical release of anime change during COVID-19?

I don't think COVID really affects TV broadcasting. However, regarding theatrical releases, a lot of theaters in the US shuttered and many theatrical films were forced to be cancelled or delayed last year. It may be a while before the theatrical business comes back. It really depends on how fast the COVID vaccine can be distributed and how fast governments are willing to relax restrictions [related to theaters]. Unfortunately, it's really difficult to say what's going to happen with theatrical releases until we have a clear crystal ball of what's the next strain of COVID, if any, and what kind of vaccines will be able to be available to everybody.
Q. Will the markets for anime merchandise and games expand in the US, as well?

Regarding anime merchandise, prior to COVID, clearly there would be more exposure for television, and more product tie-ins with streaming services, as it relates to big box retailers and shopping malls. However, foot traffic in shopping malls is down due to COVID-19. Apparel customers are going to be harder to reach because those products are something that people typically like to pick up and try on. They want to try on a t-shirt, try on a hat, they want to pick up the backpack. But there are also products, such as stickers and figures, which are suitable for e-commerce. Actually, the sales of a US company selling figures increased thanks to tie-ins with major e-commerce sites.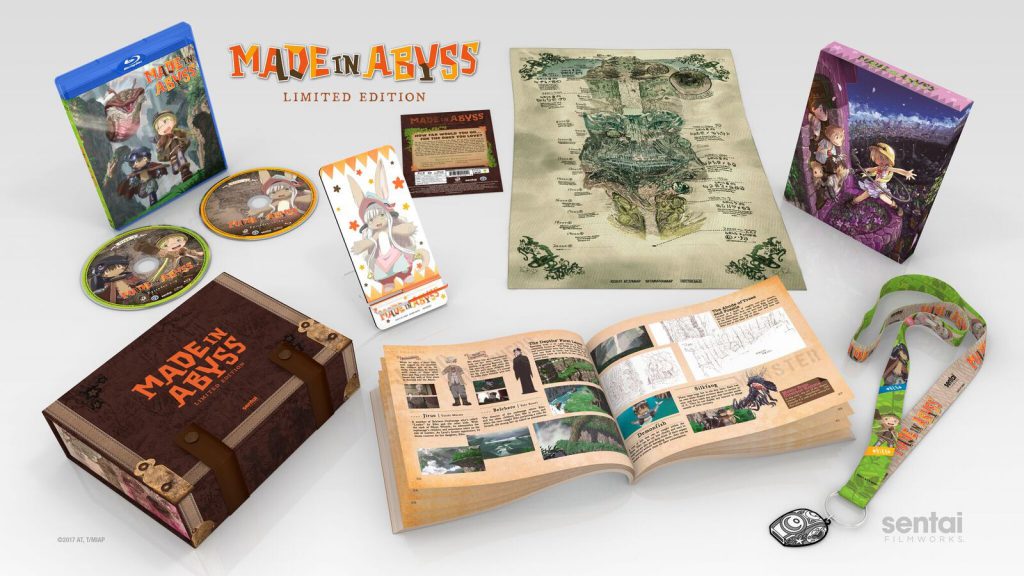 Of course, the anime-based smartphone game market will expand in the US as well. Recently there's been many, many mobile anime games that are already out and doing quite well. And I believe you will see a significant increase in the number of those games in the next year or two because customers are happy to stay home, stay safe, stream anime, play games. Certainly games are going to be a high growth area for the next few years.
Q. What kind of initiatives would you like to promote with Japanese animation production companies in the future?

The biggest initiative is going to be co-productions, and looking at how to grow the market even further beyond where it is today and how we can work as a global community to appeal to the widest possible market without diluting the core spirit of what makes Japanese anime Japanese anime. Anime is a national treasure of Japan. We want to deliver Japanese anime as is (when exporting titles to global audiences). We don't want to change them in such a way that it no longer serves or has that reflective spirit that comes from the passion and storytelling of Japanese creators. I think it's very important for Japanese animation production companies and studios to work very closely with other countries to find out what elements best resonate within each market, and find ways to add those attributes to the program without diluting the passion or the spirit of the creators.
Q. What kind of titles are you looking to license and distribute going forward?

We are always looking for shonen and seinen, isekai, and experimental titles such as original contents. There are some titles that will come from time to time from creators that have original stories, as well as those which are adapted from manga or light novels. And we've had great success, starting with, many many years ago, this is not Sentai, this is my former company, but we got behind Makoto Shinkai when he was first starting off, with She and Her Cat, and then Voices from a Distant Star, etc. And the team at Sentai has worked tirelessly to make all efforts to bring original titles to fans through experimentation.
Q. Finally, do you have a message to people in the Japanese anime industry?

People in the Japanese anime industry, stay safe, stay the course. We're all in this together, and we're going to succeed together. Good luck, everybody.
(The end)